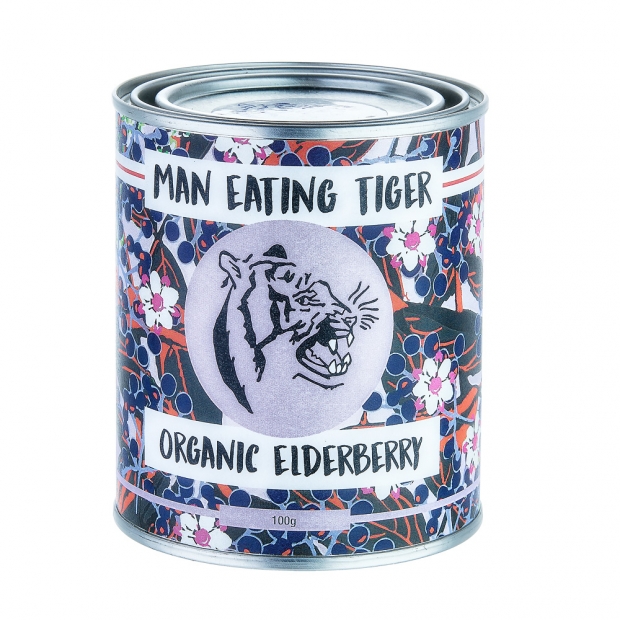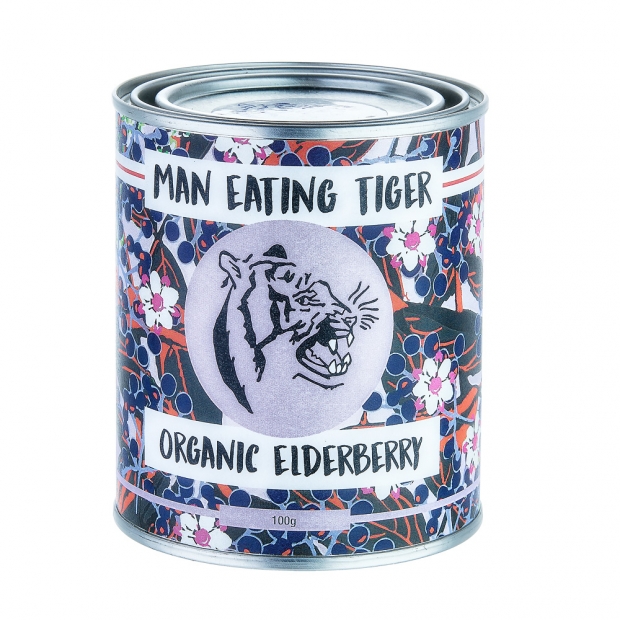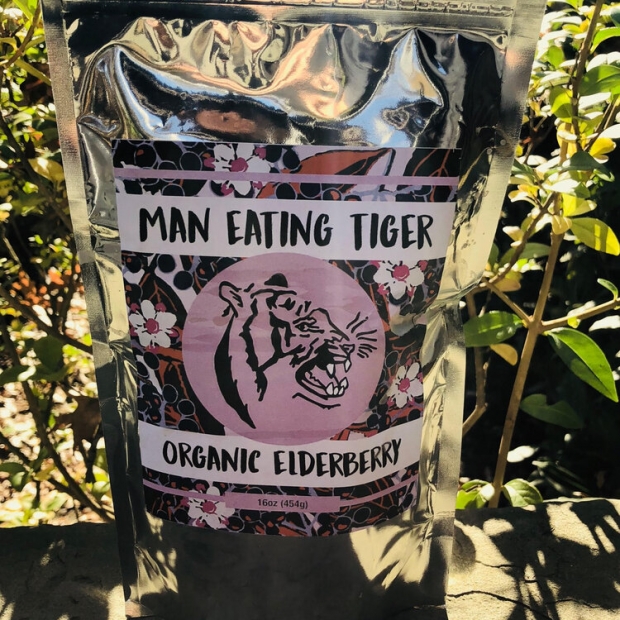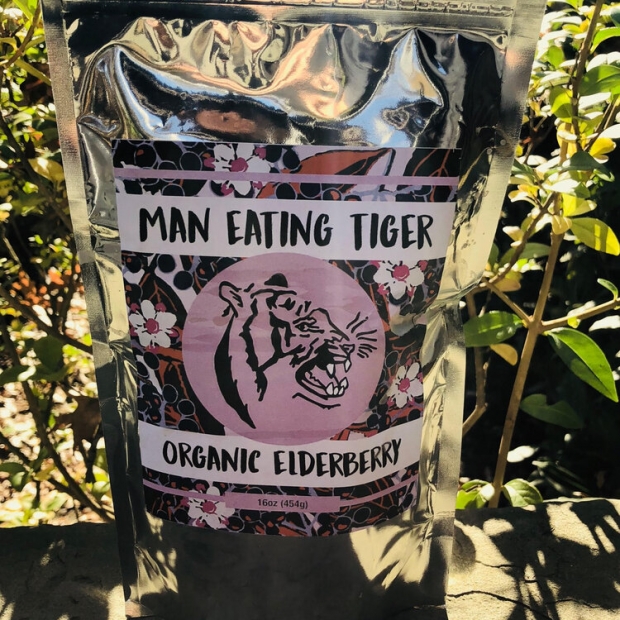 Organic Elderberry Mix
$30.00 – $60.00
Reasons Why You Should Buy Organic Elderberry Mix

1. Contains no caffeine or sugar

2. Contains organic ingredients

Man Eating Tiger Organic Elderberry contains fresh organic elderberries from Europe small batched and ground together with organic ginger, top shelf vanilla and Vitamin C. It took us several months to introduce this product as elderberry powder and most "healthy powders" you may see on the market in general, are saturated with fat, sugar and processed in China. We decided after trying some of these powders, to custom mix everything ourselves, like we did with our Golden Turmeric, ensuring that only the finest quality ingredients be used in our product.

3. Helps prevent the common cold and flu

4. Protects your immune system for all year round health protection

Elderberry is a shrub that grows all over North America. It has been used for centuries as a natural medicine to fight illness. The elderberry plant is used to make food, wine, and medicine. The plant contains flavonoids which are chemicals in plants that are responsible for the color of flowers and berries. Flavonoids can also protect against the bacteria, viruses, fungi, and parasites that

5. Easy to make your own at home with a recipe that works for you

6. Has no artificial colors or flavorings, gluten free, dairy free, and vegan friendly

7. Healthy and natural ingredients are safe for children over two years of age as well as pregnant women in their third trimester of pregnancy

Elderberry has one of the highest concentrations of antioxidants for a small fruit, which can help fight off free radicals to build a healthy immune system.
| | |
| --- | --- |
| Weight | N/A |
| Size | 100g, 454g |
---